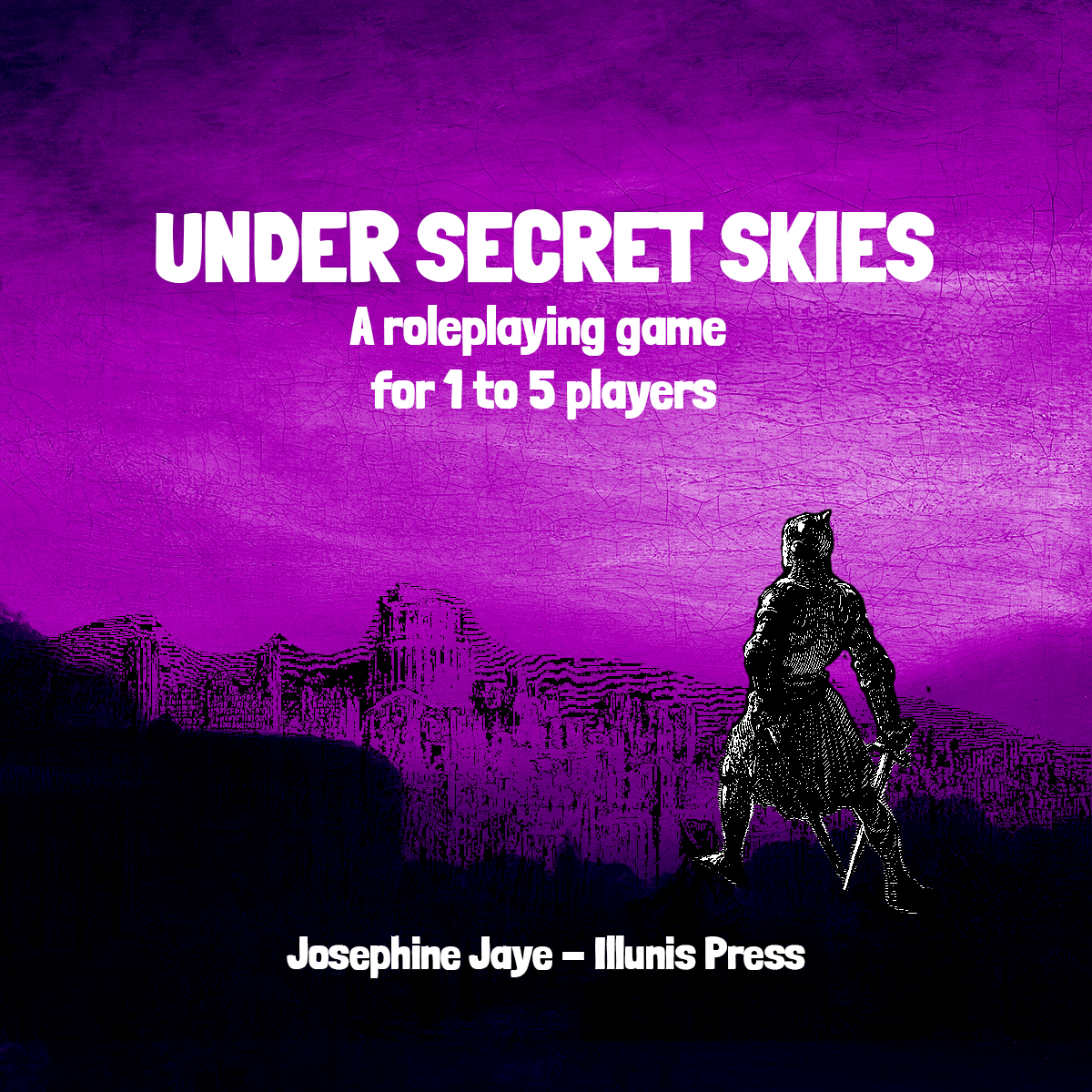 Under Secret Skies
Under Secret Skies is an adventure game for 1 to 5 players. Journey to the Hightower and attempt to rescue the residents of Renea's Rest.
This system is based on Cairn by Yochai Gal.
Download includes:
5 pdf mini-zines detailing the setting and mechanics. Also available as a plain text file for accessibility.
A simple rule-set based on Cairn, with the addition of two new attributes.
A 37-tile hex map to explore.
Printing instructions:
Zines are meant to be printed on 4 x 6 inch blank note cards and folded into mini-zines. Glue the box cover and hex map to a 3.5 x 3.5 paper jewelry box.
Cairn and Under Secret Skies are licensed under CC-BY-SA 4.0.
Download
Click download now to get access to the following files:
UnderSecretSkies-Cover.png
1 MB
UnderSecretSkies-Hex.png
672 kB
UnderSecretSkies-PlainText.txt
12 kB
UnderSecretSkies-v1.pdf
1 MB